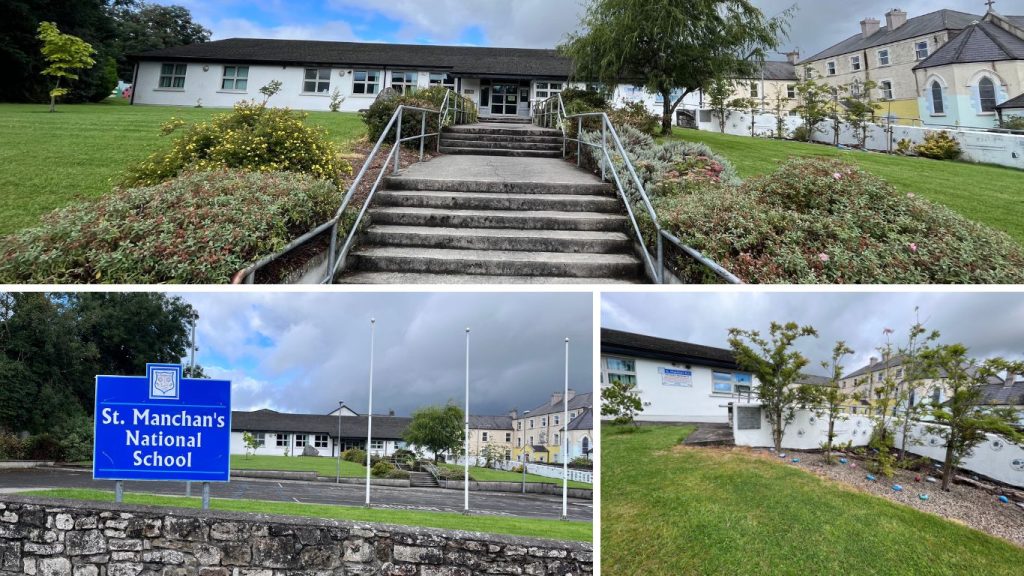 St. Manchan's National School began in September 2005 following an amalgamation of St. Joseph's Girls National School and St. Michael's Boys National School.
This school was named after the early Christian Saint Manchan who founded a monastery in Mohill around the year 500AD. History, including the Irish Annals, refer to him as Manchán of Mohill and in fact, this saint is credited with founding many early Christian churches in Ireland.
Up until the late 20th century Monaghan Day – the great Fair Day of Mohill – was held each year on the 25th of February which was the feast day of St. Manchan. John McGahern's acclaimed novel "Amongst Women" revolves around Monaghan Day in Mohill. St. Manchan's NS celebrates the feast day of St. Manchan each year.